VJD method in the news again!
The VJD method is a system for calculating target scores in interrupted one-day and Twenty20 cricket matches. The method was devised by V Jayadevan who is currently working as Professor (Visiting) in the CE Dept of Vidya. The method was recently in the news when UP defeated Karnataka by the VJD method in the Vijay Hazare Trophy opening match at M Chinnaswamy Stadium in Bengaluru on 20 February 2021.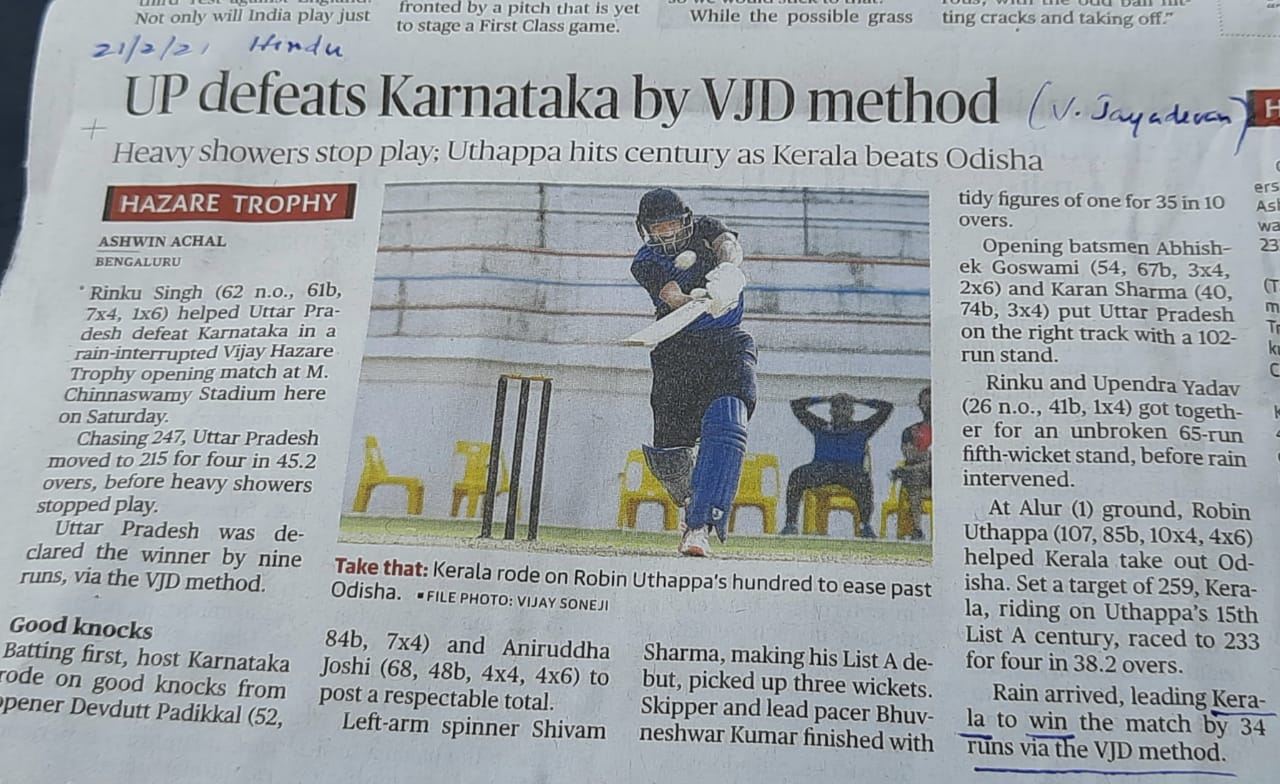 An earlier news on the VJD method
Anybody heard of "Jayadevan method" in cricket (named after Prof V Jayadevan of our College)?