Vidya NSS Units start work on Open Street Mapping Project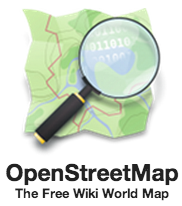 The NSS units of Vidya have been selected for participating in the LSGD Open Street Mapping Project coordinated by KTU NSS cell, by considering the activities done in the previous years by Vidya NSS units in the field of Open Street Mapping (OSM).
On 24 April 2021, NSS units of Vidya conducted an inaugural programme of OSM LSGD project through Google Meet platform. The programme was started by NSS manavageetham followed by welcome speech by NSS Programme Officer Dr Suneesh E. Mr Joy Varghese (NSS Programme Coordinator, KTU NSS Cell) inaugurated the programme. An expert talk on OSM was also arranged and the resource person for the talk was Mr Ratheesh (Convener, OSM Mass Awareness). Volunteer Secretaries from other colleges Mr Vipindas (LBS College of Engineering, Kasargod) and Mr Mohammed Adhil Ashraf (GEC Wayanad) who have successfully completed OSM Training also attended the event. The programme lasted for half an hour from 6.00 to 6.30 pm.
Read this earlier report
---