MCA Dept launches "ViCA Outreach"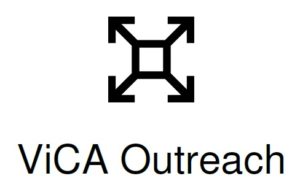 "ViCA Outreach" is a new initiative of the MCA Dept to reach out to students in other educational institutions. The initiative was formally launched by Dr V N Krishnachandran (Prof and Head, MCA Dept) on 8 September 2021 in an online event held via the Zoom platform. The launching ceremony was clubbed with the formal session of the Onam celebrations of the Dept held on the same day. The Dept has already conducted several activities under the banner of ViCA Outreach even before the launch of the initiative. Some of these activities include:
Publication of an information bulletin for the benefit of those who wish to join the MCA programme.
Publication of a Question Bank for the Bridge Course of the newly launched two-year MCA programme of the Kerala Technological University (KTU) and its distribution in all MCA colleges affiliated to KTU.
The organisation of an online workshop on video editing for school children, jointly with Sacred Heart Convent Girls' Higher Secondary School, Thrissur.
---