Dr Sudha Balagopalan donates a shelfful of books to Vidya's Central Library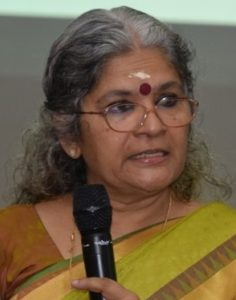 Recently, Dr Sudha Balagopalan, Dean Academics, donated as many as 109 books, a shelfful of books indeed, to the Central Library of Vidya. The books included both technical and non-technical titles. This magnanimous gesture of Dr Sudha Balagopalan was highly appreciated by the authorities of the College and of the VICT.
Here is another news about a donation of a book to the Central Library. Dr Abhilash Pudukad, a friend of Mr Arun Lodhidhasan (AP, ME Dept), donated his recently published book on singer S Janaki to the Central Library. The book titled "S Janaki: The Eternal Nightingale" is an English translation of the Malayalam book "S Janaki: Aalapanathinte Thenum Vayambum".
---
---