MCA students' spectacular performance in university examinations
The performance of the MCA students of the 2018-21 batch in the university examinations can only be described as spectacular! After the publication of the results of all the relevant university examinations, the cumulative pass percentage of the students have come to 94%! This means that 94% of all students who were admitted to the MCA programme in 2018 (regular stream) and in 2019 (lateral entry stream) taken together have become eligible to receive the MCA degree in 2021 September, that is, when they are about to receive the TC from the College. The total number of students who appeared for the final semester examination was 66 and as many as 62 of them had become eligible for the MCA degree. The students have made the MCA Dept of the College very proud and they have also made the College proud.
Congratulations to the students who made Vidya proud and also to the faculty and staff who had mentored them!
Pass percentage in previous years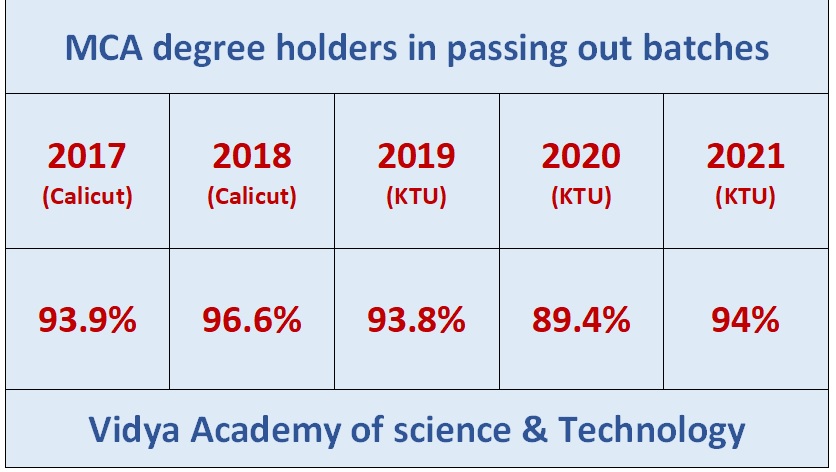 ---