Let us celebrate: B Tech (CSE) student bags All India Rank 7 in Red Hat Aptitude Test!
Sona E S bags All India Rank 7 in Red Hat Aptitude Test and presented with an Ipad!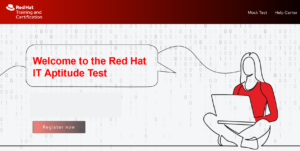 Sona E.S, final year B Tech student from the CSE Dept, made a remarkable achievement by securing All India Rank  7 in the Red Hat IT Aptitude Test conducted on 18 September 2021, making her a  unique rank holder from all over Kerala. She bagged also the 1st position in Kerala region. Around fifteen thousand  students from all over the country had participated in the test.
A programme was held in the College Auditorium on 22 November 2021 to felicitate Sona on her achievement. She was presented an Apple Ipad during the function. The programme was simultaneously telecast live in the Language Lab facilitating a larger audience to be the part of the program.
The welcome address was delivered by Dr Ramani Bai  V (Prof and Head, CSE Dept) and the Presidential address by the principal, Dr Saji C.B. Later Mr P N Unnirajan, IPS (Retired), Director-Administration, addressed the gathering. Red Hat Assistant Manager Mr Neju Paul graced the occasion with his presence and he handed over the prize to Sona. He also shared the advent of his journey from being a student to the current position he is in. Mr.Krishnaprasad M K, Manager, IT Division, one of the training partner manager of Red Hat was also present for the program.
In Kerala, there are around nine institutions partnered with RedHat and Vidya's IT Division is one among them.
The program was anchored by Yogita R Nair (B Tech CSE-B). The vote of thanks was delivered by Sharma Radhika Ramesh (B Tech CSE-B). The media support was given by both Yadhukrishnan C (B Tech CSE-B) and Vinayak M (CSE-B). The program was conducted under the guidance of Ms Remya P C (AP, CSE Dept).
---
---