ViCA Outreach's video creation challenge to students of Vimala College, Thrissur
Winners of ViCA Outreach's Video Creation Challenge to students of Vimala College, Thrissur:  Ms An Maria Sunny, Ms Archana K Baburaj
---
On ViCA Outreach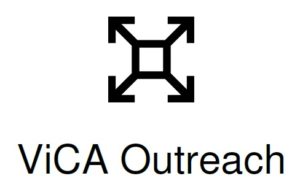 "ViCA Outreach" is an initiative of the MCA Dept to reach out to students in other educational institutions. The initiative was formally launched by Dr V N Krishnachandran (Prof and Head, MCA Dept) on 8 September 2021 in an online event held via the Zoom platform.
On Video Editing Workshop
As part of the activities of ViCA Outreach, an online workshop on video editing was conducted for the students of Vimala College, Thrissur on 25 September 2021. The workshop was organised jointly with "Sarang", the Music Club of Vimala College. The resource person for the workshop was Gatha Bimal, a sixth standard student of Sacred Heart Girls' Higher Secondary School, Thrissur and daughter of Ms Salkala K S (AP, MCA Dept).Around 100 students partcipated in the workshop and all of them gave a highly appreciative feedback on the presentation by Gatha Bimal. Gatha had conducted a similar workshop earlier on for her classmates and it was also highly appreciated.
On Video Creation Challenge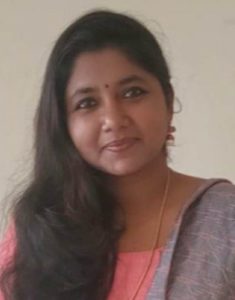 As part of the Workshop on Video Editing, the MCA Dept jointly with the Sarang Music Club organised a "Video Creation Challenge" for the participants of the workshop. The challenge was to create a great short video using the techniques presented in the workshops. As many as 30 participants submitted their creations. A committee consisting of the office bearers of the Sarang Music Club of Vimala College selected the winners. Mementos and certificates for the winners and the participants of the workshop were presented by Dr Sr Beena Jose, Principal, Vimala College, in a solemn ceremony held in the premises of Vimala College on 8 November 2021. Dr Lekshmi C M, Faculty in Charge of Sarang Music Club and Ms Salkala K S (AP, MCA Dept) representing ViCA Outreach participated in the event. Ms Gatha Bimal, the young resource person of the workshop, also participated as a special invited guest.
The winners of the Challenge
| | | |
| --- | --- | --- |
| | | |
| Ms An Maria Sunny, first prize winner, receiving the memento and certificate | Ms Archana K Baburaj, second prize winner, receiving the memento and certificate | Ms Gatha Bimal receiving the certificate |
---
Prize winning videos
First Prize: Ms An Maria Sunny
Second Prize: Ms Archana K Baburaj
---