Congratulations to ECE alumna Aiswarya Sivadas for receiving Chief Minister's Student Talent Award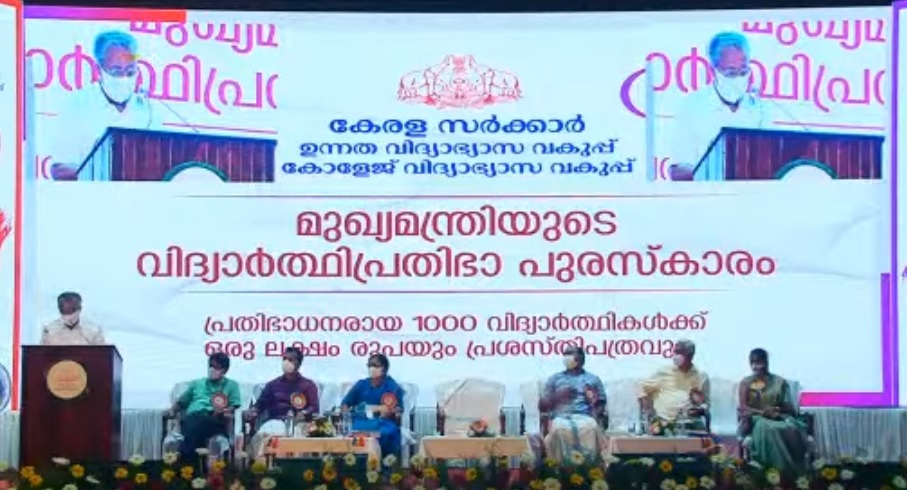 Aiswarya Sivadas, a Vidya alumna of the 2021 pass out batch,  has been awarded the Chief Minister's Student Talent Award-2022 in recognition of her meritorious achievement in under-graduate examination conducted by APJAKTU during the academic Year 2020-21. The award was presented in a function presided over Chief Minister of Kerala Sri Pinarayi Vijayan held at the Senate Hall of the Kerala University on 23 March 2022. Finance Minister N. Balagopal and Vice Chancellors of various universities in the State attended the function.
The Editorial team of News & Events extends their warmest congratulations to Aiswarya on her unique achievement!
About Chief Minister's Student Talent Award
"Chief Minister's Student Talent Award" is an award instituted by Kerala Govt to honour talented students from economically weaker families who have studied in various universities in the state during the 2020-21 academic year. The award carrying a cash prize of Rs.1 lakh is bestowed upon a thousand talented students.
The "Chief Minister's Student Talent Award" is a milestone in the social justice interventions in the history of higher education in Kerala. One thousand students with an annual family income of less than two and a half lakh rupees have been selected and presented with one lakh rupees and a certificate. The award is given to those who have graduated with the highest marks in various subjects in each university
Full video of the award ceremony (3 hours 22 minutes)

---