Advika 2022 mesmerizes all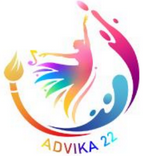 This academic year's edition of the annual Arts Fest of Vidya, Advika 2022, was organized on 12 – 13 May 2022 by Vidya Student Senate with great pomp and show. It was the unique occasion for students to show off their artistic talents and organisational abilities and they did it with all splendour they could command.  In fact, the activities related to the fest had started much earlier. The competitions relating to offstage events were conducted a week or so earlier. The last two days were fully devoted to competitions on on-stage events.
Inaugural ceremony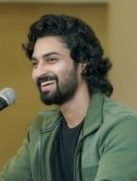 The mega event was officially inaugurated by Mr Dev Mohan (Cine Artist and an alumnus of Vidya) on 12 May 2022 at Pranavam Auditorium. The inaugural ceremony was attended by Dr Saji C B (Principal), Mr Diljith Muchiruparambil (Senate Chairman), MrBijith K V (Arts Secretary), Ms. Nisha Valsan (PTA President), Heads of depts, faculty members, staff and students.
Events
A total of 57 onstage events were held as part of Advika 2022 across seven venues in which the students of Vidya participated in large numbers with enthusiasm and competitive spirit. The schedule included various musical events, dance events, drama, recitation etc in their classical, traditional, eastern and western variations. The artistic talents of the students on show were quite remarkable and well acknowledged by the judges. The Arts Fest was concluded with a Ganamela competition held at Pranavam Auditorium.
Advika 2022 was coordinated by the Vidya Student Senate led by Mr Diljith Muchiruparambil (Senate Chairman), Mr Bijith K V (Arts Secretary), and Ms Ida David and Mr Sojan Francis (Staff Conveners).
---
Images of the inaugural ceremony
---
Snapshots of competitions – I

Snapshots of competitions – II



---
Advika 2022 in media