NSS volunteers celebrate World Environment Day 2022 with a variety of activities
The NSS units of  Vidya observed the "World Environment Day 2022" by organising a bevy of programmes and initiatives at different locations on 05 June 2022. The theme of the day was "Only One Earth".
Activities in Vidya campus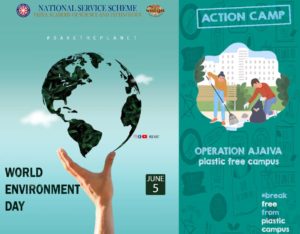 Around 30 volunteers participated in the cleaning drive named "Ajaiva" held in Vidya campus. The drive was for removing plastic waste from the premises of the college. The activity was arranged from 9.00 am to 1.00 pm. Volunteers were divided into several groups and were assigned different locations for collecting and removing the plastic waste materials.
Activities in Vazhani Dam premises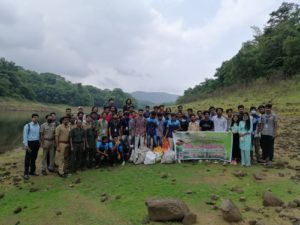 Around 20 volunteers participated in the cleaning activity arranged at Vazhani Dam premises along with volunteers from other colleges. The cleaning drive at Vazhani dam was lead by Kerala Forest Department, Vazhani Section.
Activities in Velur Gramapanchayth
Around 10 volunteers participated in the cleaning activity arranged by Velur Gramapanchayath authorities for cleaning the surroundings of Ayyankulam, Kunnankulam and Pazhayangadi Pallikkulam.
---
More images
---