Inauguration of the first add-on course of Computer Applications Department
The Department of Computer applications was started in the year 2006 and completed ten years of service to the student community. The Department is celebrating the  decennial year without much fanfare. As one of the activities of the decennial year celebrations, the Department started offering add-on courses to the students. The first add-on course of the Department, "Web Development through PHP", was inaugurated on 13 January 2017.  Dr Sudha Balagopalan, Principal, felicitated the programme.
The course is designed for students of the third semester MCA students. All students of the S3 MCA class have registered for the add-on course. The Department is planning to organise more such courses in the future.
Dr Sudha balagopalan, Principal, addressing the participants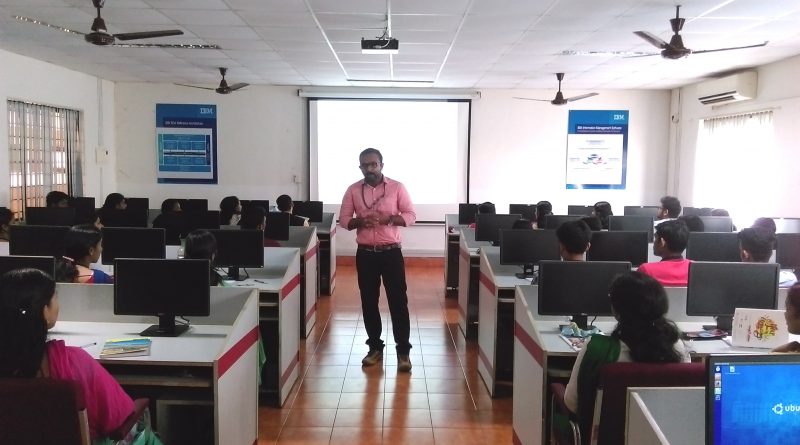 Ms Shanil K N, Assistant Professor, CSE, the resource person for the Course, talking to the participants