Vidya's Scholarship Distribution Function: Date finalised
Vidya considers the Scholarship Distribution Function as an important and solemn event conducted every year. It is an event which has special significance in the calendar of events of Vidya for every year.It is an occasion when Vidya formally distributes to the students the hundred-odd scholarships awarded each year by presenting token certificates. Vidya has been graced by the presence of several dignitaries in such functions held in the previous years.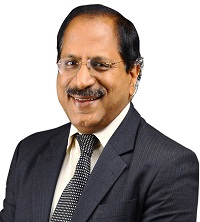 This year, it has been decided to organise the function on 10 May 2019 and the Departments of CE and CSE have been entrusted with the task of coordinating the various activities connected with the function with the support of all other Departments of the College. Mr V P Nandakumar, Managing Director & CEO of Manappuram Finance Ltd, has kindly consented to be the Chief Guest on the occasion.
---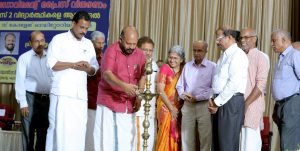 In the last edition of the event held on 17 June 2018, Honorable Minister for Agriculture Mr V S Sunilkumar inaugurated the function and distributed the scholarships.
The Scholarship and Endowment Prize Distribution function is a prestigious event of the College organised every year to distribute the various scholarships instituted by the Vidya International Charitable Trust and several others and also the Endowment Prizes instituted by several well-wishers of the College. The function used to be attended by senior functionaries of VICT, elected people's representatives and a host of distinguished personalities. The scholarship awardees and the endowment prize winners along with their parents are specially invited to participate in the program. All faculty and staff of the College make it a point to be present in the programme.