CE Dept organises invited talk by alumnus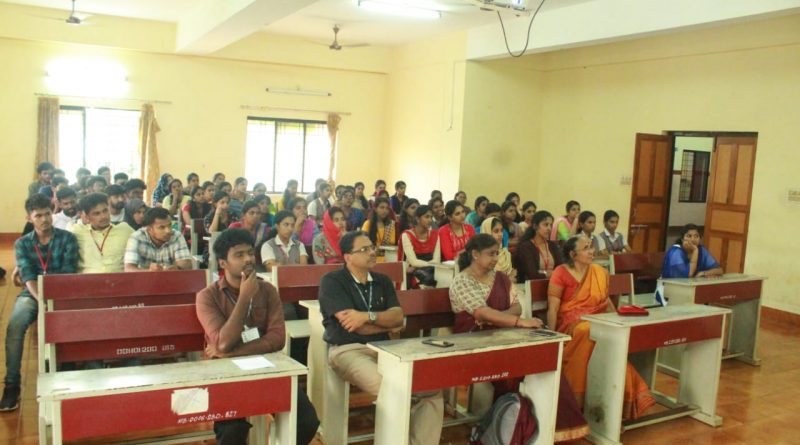 The CE Dept of the College, under the auspices of the Civil Engineering Association, organised  an invited talk by Mr Manu Sunny, an alumnus of the CE Dept, on 11 October 2019. Mr Manu Sunny is presently working in MDOT, USA as a Bridge Engineer. Dr Justine Jose  (Prof and Head, CE Dept) welcomed all to the function. This was followed by an inspirational address by Prof Leela K V (former Prof and Head, CE Dept) highlighting the importance of hard work and sincerity in one's own career.
In his lecture, Mr Manu Sunny discussed the importance of undertaking higher studies abroad. He explained the opportunities awaiting a professional graduate in USA. He elaborated the importance of GATE, GRE TOEFL and other examinations for gaining entry to foreign universities. The program ended with a question-answer session.