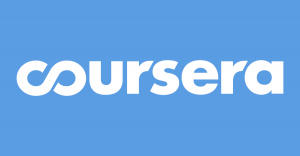 Coursera is an American online learning platform founded in 2012 by Stanford professors Andrew Ng and Daphne Koller that offers massive open online courses (MOOC), specializations, and degrees. Coursera works with universities and other organizations to offer online courses, specializations, and degrees in a variety of subjects, such as engineering, data science, machine learning, mathematics, business, computer science, digital marketing, humanities, medicine, biology, social sciences, and others.
To help minimize the impact of the Corona virus (COVID-19) outbreak on students, the Coursera community has launched a global effort to assist universities and colleges to deliver course-ware online at no cost to any university impacted by COVID-19. Through this scheme, a student can access 3,800 courses and 400 specializations offered by Coursera.
To make available this opportunity to faculty and students of Vidya, the College has been registered with Coursera under the leadership of Dr Sudha Balagopalan, Dean-Academics with assistance from Mr Ravishankar S (AP, CSE Dept). As many as 650 learners including faculty members and students are active on the platform.
Faculty members learn through Coursera
Mr Aadars M S (AP, ME Dept), Mr Sarath Babu Ramachandran and Pravesh V V (AP, EEE Dept) were some of the first few persons to secure Course Certificate under the scheme.
Students learn through Coursera
Several students have already made use of this opportunity and earned certificates from prestigious universities. The images of these certificates are reproduced in the image gallery below.
In Vidya's Technical Campus, Kilimanoor
The faculty and students of Vidya Academy of Science & Technology Technical Campus, Kilimanoor, are also eligible to use this facility through the account owned by Vidya.
Image gallery
---