Association of Vidya Alumni launches webinar series by alumni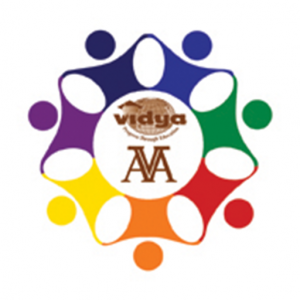 The much awaited dream of the Association of Vidya Alumni (AVA) to return back to the Alma Matter was finally made into a reality through the initiative "Together We Build". The initiative, launched as a Webinar Series, was inaugurated on 31 July 2020 in the presence of dignitaries from VICT, VAST, and  alumni members from various parts of the world. Ms Fetsy K Francis (Vice President, AVA) welcomed the gathering, Dr C B Saji (Principal and President, AVA) delivered the presidential address. Dr Ajaikumar V A (EC Member, VICT, in charge of alumni activities) declared the official launch of the initiative. Er P K Asokan (Chief Patron, VICT) and Dr  Sudha Balagopalan (Dean Academics) felicitated in the occasion. Mr Ajin Aravind (Vice President, AVA) delivered a short talk on the initiative and also provided a formal vote of thanks to all the dignitaries present on the occasion.
Video of launching ceremony
---
Webinar 1: Introduction to Infrastructure and MEP Systems
The first episode of the Webinar Series was held on 31 July 2020 by Mr Sreerag K Raj, Manager, Electro-Mechanical Competency Cell, L&T Construction, Chennai,  India on the topic "Introduction to Infrastructure Businesses and MEP Systems". He shared his experiences at Vidya as a student. In the the first part of the session Mr Sreerag gave an overview of the significance of various engineering streams on the infrastructure design and development. In the second part he discussed in detail the role of MEP engineers in the design and implementation of MEP systems in infrastructure facilities. He also shared the scope and job opportunities in this sector and shared tips with the participants on how to get into and succeed in the various emerging career options.
Video of Webinar 1
---
Webinar 2: WHO are you?
The second episode of the Alumni Webinar Series was held on 2 August 2020 by Mr Navaneeth L B, Senior Manager, State Bank of India, Kozhikode on the topic "W.H.O are You?". He shared details of the transition of his career path from an engineering field to banking sector .  He also talked about the need for engineering and how the students can get into practice of applying things that have been learned. He also emphasized the need for conceptual learning and also gave tips on how to orient towards your goal and achieve the goals.
Video of Webinar 2
---