Endowments created in memory of late Gokul Raveendran (AP, CE Dept)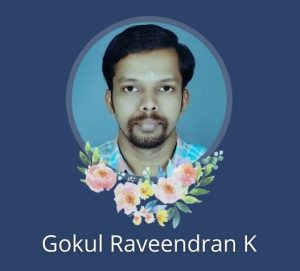 Mr Anil, brother of late Mr Gokul Raveendran (AP, CE Dept) handed over a cheque for an amount of Rs.150000/- to the Principal of the College to create an endowment in memory of late Mr Gokul Ravendran (AP, CE Dept) who passed away on 22 August 2020 leaving Vidya family members utterly shocked. Mr Gokul Raveendran had been a valued member of Vidya family and had been loved by all as an excellent teacher. He was also an alumnus of Vidya and the second rank holder in Calicut University B Tech examinations in 2012.
As per the wishes of the endower, the proceeds of the endowment fund are to be utilised for awarding cash prizes every year to (1) best outgoing student B Tech (Civil Engineering)  student and (2) best outgoing M Tech (Structural Engineering) student. The cash prizes are to be awarded in the Scholarship and Endowment Prize Distribution Function being organised in the College every year.
---