Society of Automotive Engineers Collegiate Club formed
The Vidya chapter of the Society of Automotive Engineers Collegiate Club has been formed and registered as "SAE INDIA VIDYA COLLEGIATE CLUB". The membership id is SAEICCSIS294.
With Mr R Shankar and Mr Arun K L, Assistant Professors in the ME Dept as the staff coordinators, there are over 50 students as active members of this club.

SAEINDIA is India's leading resource for mobility technology. As an individual member-driven society of mobility practitioners, the ownership of SAEINDIA wrests with its members who are Individuals from the mobility community, which includes Engineers Executives from Industry, Government Officials, Academics and Students

SAEINDIA is a strategic alliance partner of SAE International registered in India as an Indian nonprofit engineering and scientific society dedicated to the advancement of the mobility industry in India.

To know more about SAEINDIA, click HERE.
---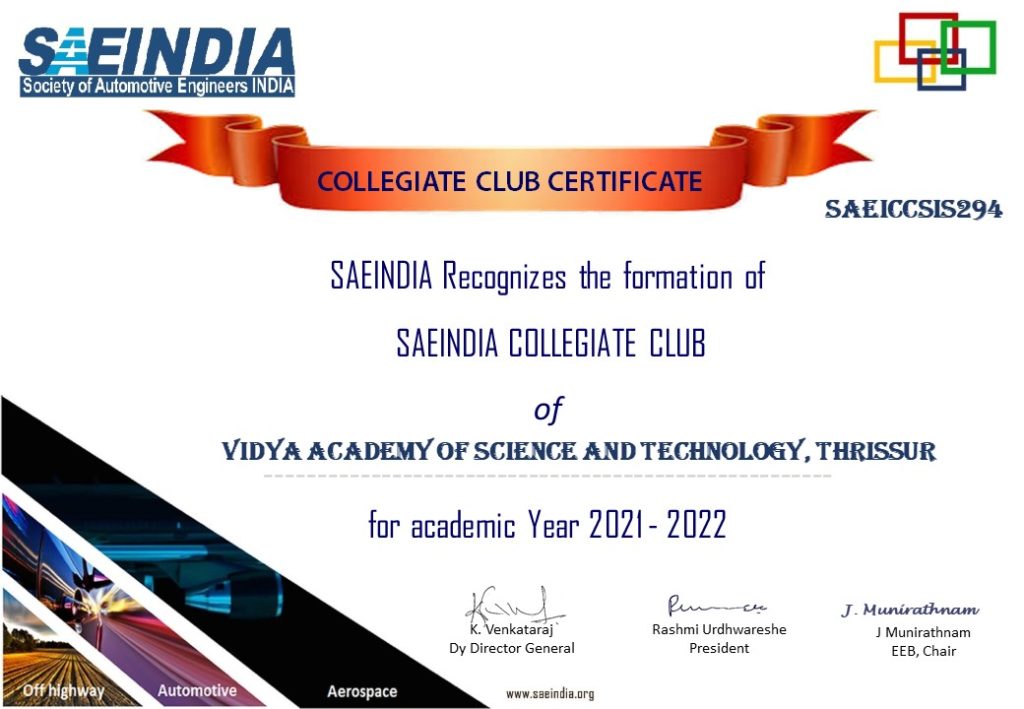 ---