ME faculty member contributes a chapter to book on carbon emissions
"An In-Depth Look at Carbon Emissions" is the title of a book edited by Dr K J Sreekanth and published by NOVA  Science Publishers, New York in November 2021. Dr Sreekanth is a Research Scientist at the  Energy and Building Research Center (EBRC), Kuwait Institute for Scientific Research (KISR), Kuwait.  The book discusses carbon emissions in different sectors owing to energy use and associated features. It gives an overview of recently established systems, practices, methods, and strategies for reducing carbon emissions accompanied by an of the examination of carbon emissions that are released from fossil fuel/hydrocarbon reservoirs, automobiles, transportation, agricultural terrains, farms, buildings, and so forth.
Apart from its intrinsic interest, the book should be particularly interesting to members of Vidya family because a faculty member of the ME Dept is the author of one of the chapters of the book. Dr Sooraj K Prabha (Asso Prof, ME Dept) has authored the second chapter titled "Carbon Emissions – Recent Trends and Shift in Policies in India" of the book.
For more details on the book click HERE.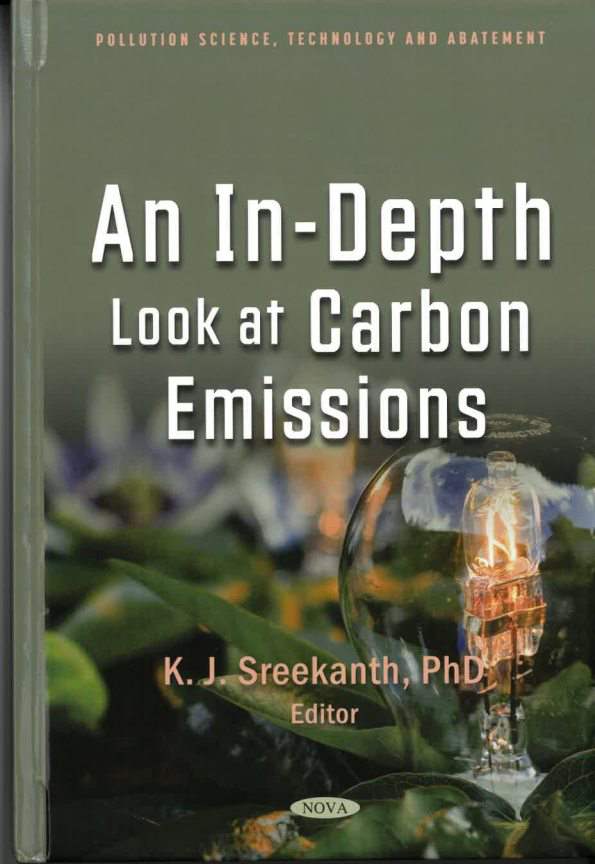 ---