CE HoD in Technical Sub-Committee of Project Management Group of Rebuild Kerala Initiative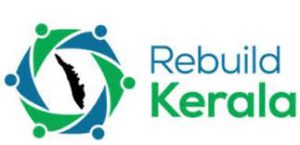 Rebuild Kerala is a State Government initiative aimed at rebuilding life in Kerala after the floods. High quality and durable road infrastructure is a prerequisite for social, economic and industrial development of any state. As a part of Rebuild Kerala Initiative, Government have constituted the Project Management Unit (PMU) for the reconstruction of damaged road assets.
The Poject Management Unit has been entrusted with the reconstruction of more than 40 flood damaged bridges, for which DPRs would be prepared by PMU Engineers and also through consultants. The Government have constituted a Technical Committee for the scrutiny and appraisal of the Project Reports prepared for works assigned to Project Management Unit. Project Director is now constituting a Technical Sub-Committee as an additional technical support for this purpose.
Dr C Justin Jose (Prof and Head, CE Dept) has been selected as one of the ten members of the Technical Sub-Committee of the PMU.
---