Student centered learning in Vidya: S3 B Tech EEE students take to project based learning
What is project based learning?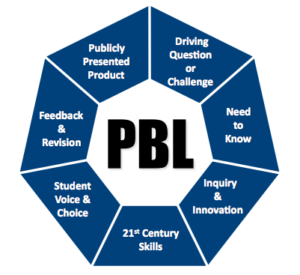 In the conventional learning methods, a teacher tells the students what they need to know. Students memorize them and solve problems. This is teacher centered learning. The role of students is only passive in the teacher centered learning method. The method of learning by doing or project-based learning (PBL) is a student-centered learning method. In this method, students acquire a deeper knowledge through active exploration of real-world challenges and problems. Students learn about a subject by working for an extended period of time to investigate and respond to a complex question, challenge, or problem. It is a style of active learning and inquiry-based learning.
How it came about in Vidya
Engineering students generally start learning their core subjects from third semester. In the case of Electrical and Electronics Engineering students, the students start to learn core subjects like Circuits and networks, Analog electronics, Measurements and instrumentation, etc. in the third semester. The applications of these subjects can be found in many engineering products. Using the concepts learned in the course on Design and Engineering, it is possible for the students to design and create simple products of everyday use. The thought about this possibility led to the implementation of the concept of project based learning for the third semester students of the EEE Dept.

Product development
The students applied the concepts learned in the core subjects to develop simple products.The students demonstrated their products with the help power point presentations and submitted a technical report.
The products developed

Metal detector

Rain alarm

Non-contact AC voltage detector

Noise detector

Automatic sanitizer dispenser

LPG gas leakage detector

Automatic emergency lamp

Alcohol detector

Fire alarm system

Remote control for appliances

Motion detector alarm

Soil moisture detector
The supervisor of the PBL experiment!
The PBL was carried out under the supervision of Mr Vishnu Rach K R (AP, EEE Dept) who is a  Group Tutor of S3 B Tech EEE batch. He is the instructor of the courses on "Measurements and Instrumentation" and "Design and Engineering".
Images of the products and their developers
---