EEE staff member is helping bring housewives from kitchen to stage!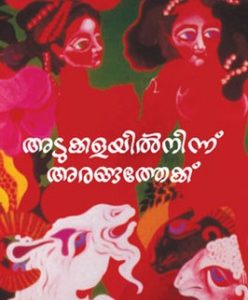 This is is not related to the highly acclaimed Malayalam drama titled "Adukkalayilninnu arangnaththekku"  ("From kitchen to Stage") authored by the legendary social reformer late V T Bhattathirippad!
It is a different story where a young dance connoisseur,  performer and teacher helps a group of elderly housewives come out of the confines of their kitchens and perform a piece of classical dance in the prestigious Melpathur Auditorium in Guruvayur.  The person who is doing this magic happened to be Mr Anand E T a staff member of the EEE Dept of Vidya. Mr Anand is currently working as the Lab Instructor in the Dept. Along with the housewives, mother of  Ms Swatika, an alumna of the ME Dept of Vidya and a former Kalathilakam of Calicut University, is also participating in the performance.

The first performance (arangngettam) has been scheduled on 24 March 2022. The housewives will be presenting Bharatanatyam and Kuchipudi  during the arangettam.
This is not the first time Mr Anand has been embarking on such an adventure. Sometime back, in July 2019, he helped a group of doctors successfully present a dance item based on the paintings of the much celebrated Malayalee painter and artist Raja Ravi Varma. A report on the event published in News & Events can be read below.
---
News in print media

News in Asianet NEWS channel
---
Vidya staff member choreographs a dance item based on Raja Ravi Varma paintings