CSE Dept organises Merit Day and valedictory function of Dept Association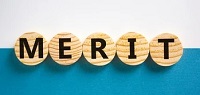 The CSE Dept organised the CSE Dept Association Merit Day and the valedictory function of the CSE Dept Association for the year 2021-2022 on 3 June 2022 at College Auditorium. The Merit Day is observed by honouring the students, faculty and staff of the Dept who have made outstanding achievements in the academic year 20220 – 21.
The program commenced at 9.30 am with a prayer by Shwetha T P and Susan Wilson (S6 CSE B) followed by Rangapooja of S2 CSE students. Dr Ramani Bai V (Prof and Head, CSE Dept) welcomed the gathering and the presidential address was rendered by Dr Saji C B, Principal.  Mr Sureshlal, Executive Director, VICT felicitated the gathering.
Honouring mentors
As part of the Merit Day celebrations, the first persons to be honoured were the mentors (the Group Tutors) of the outgoing batches (2017 – 2021) of the Dept. The achievements of the students of the batches  were announced and the tireless efforts of the mentors in making these achievements possible were appreciated. The Executive Director and the Principal presented the Mentor Awards 2017-2021 to CSE A batch mentors Ms Divya KV, Ms Shameem S and CSE B batch mentors Ms Geethu P C and Mr Nakulraj.
Honouring class toppers and placed students

The class toppers in University examinations of all the batches of B Tech and M Tech were then honoured. Mr Paul Chacko (Head, T&P Dept) addressed the students by briefing the placement status and the expectation from the industry. He also honored the placed students by giving them a token of appreciation.
Honouring great performers
The "Gem of CSE 2022" award was presented to Ms Sharma Radhika Ramesh, S8 B Tech CSE B.
The "Contributor Award 2021-2022" was presented to Ciril P Thomas, S8 B Tech CSE A.
Honouring other achievers
The Vattapattu team which won First Prize in the intercollegiate Techno-Cultural Festival "Arangu" conducted by MACE, Kothamangalam was honored with a token of appreciation.
Mr Surya Narayan, Secretary of CSE Association and an NFT artist delivered a technical session on "Insights of NFT". He shared his experiences and motivated the students regarding the same. (The abbreviation NFT stands for non-fungible token. A NFT is a financial security consisting of digital data stored in a blockchain. A digital art in the form of a NFT is a "NFT art".)
The vote of thanks was proposed by Mr Nived Krishna, Joint Secretary, CSE Association at the end of the official function. The program ended with a variety of cultural programs which included western group song by the team which bagged first prize in Advika 2022, song by Joel (S8 CSE A), Ganamela, solo dance performance by Angel Joy (S2 CSE A) and group dance by S4 CSE students.
The programme was anchored by Gayathri Satheeshkumar and Joshna Joshy (S6 CSE B).
---
Images of the programme
---