ViCA releases print copies of Ormapusthakam
On 31 May 2022, in a function held in the Main Seminar Hall, ViCA (Vidya's Computer Applications Association) office bearers honoured the students who worked behind the creation of the three volumes of the Ormapusthakam and also officially released print copies of the three volumes.
The function on 31 May 2022 was basically organised in honour of Dr V N Krishnachandran (Prof and Head, MCA Dept) who was retiring from Vidya on 31 May 2022. The organisers of the programme thought it appropriate to honour the students who worked behind the creation of the three volumes of the Ormapusthakam in the same programme because they wanted to do this in the presence of their "dear HoD Sir". Print copies of the three volumes were officially released by Dr V N Krishnachandran and the coordinators of the editorial committees of the the three volumes shared their experiences and thanked the faculty members for their support and inspiration and also thanked their fellow students for their cooperation. They collectively said: "It was a wonderful experience".
The first volume titled "Lockdown kaalathte akam kaazhchakal: Oru ormapusthakam" was a compilation chronicling some of the memories, some of the activities, trivial and profound, that happened in the lives of all students of the MCA Dept during the unprecedented COVID-19 induced lockdown. The volume had contributions from all students in then three MCA batches in the Dept (2017, 2018, 2019 admission batches).
The contents in the second volume titled "Annorukalathu" continued the pattern of the first volume and it had contributions from the MCA 2020  admission batch only.
The latest and the third volume titled "Meraki" (editors of the third volume say that the title is a Greek word meaning "Something of yourself") is a compilation of contributions of students in the MCA 2021 admission batch. Since Covid pandemic has subsided and the memories of the lock down had become distant memories, the contributions were less focused on Covid pandemic and lock down.
Release of the print copies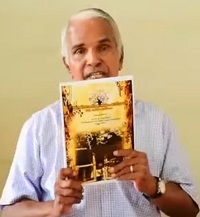 "Lockdown kaalathte akam kaazhchakal: Oru ormapusthakam" (Created by students of 2017, 2018, 2019 Admission Batches)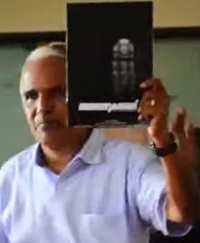 "Annorukaalathu" (Created by students of 2020 Admission Batch)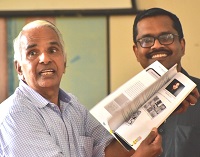 "Meraki: Something of Yourself" (Created by students of 2021 Admission Batch)
---
Read the report on the online release of first volume of Ormapusthakam on 12 August 2020

---