'Ramayana Parayanam' – Android App continues to be popular
'Ramayana Parayanam' –  an Android app released by the MCA Dept of the College in early July 2019 continues unabated.  As per the accounts in the Google Play Store, the App has more than One Lakh downloads. Recently it also attracted the attention of the print media. The prominent daily 'Kerala Kaumudi' carried a detailed report on 18 July 2022.
Ramayana Parayanam
'Ramayana Parayanam' –  Android app was  released  by the Dept of Computer Applications under the leadership of Dr V N Krishnachandran, the then Head of the Dept and Vice-Principal. The app helps to read the full text and to hear a musical rendering of the full text of the Malayalam classic Adhyathma Ramayanam by Thunchath Ezhuthachhan who is considered as the father of modern Malayalam language.
Features
A single point location to access and hear a melodious recitation of the entire text of Malayalam Adhyathma Ramayanam by Thunchath Ezhuthachan, recorded and uploaded as 25 YouTube videos by Ms Jyothibai Pariyadath
The facility to read offline the entire text of Malayalam 'Adhyathma Ramayanam'  in two modes

An opportunity to enjoy samples of the visual splendor of the pictorial depictions of scenes and incidents in the story of Rama and Seetha rendered in two different styles in two different ages

The facility to read the biography of Thunchathu Ezhuthachan written by Kuruvan Thodiyil Sankaran Ezhuthachan and published in 1925

Links to a rendition of Hanuman Chalisaand to an animated presentation of the Ramayana story created by Nippon Ramayana Films
The app is available for free download from Google Play Store at the following link:
https://play.google.com/store/apps/details?id=com.vidyaapps.ramayanaparayanam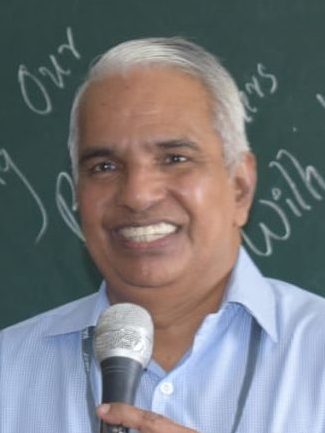 Dr V N Krishnachandran, the master brain of this novel idea shared his extreme happiness on this much overwhelming response . He also added "It is satisfying that the app has been developed to promote Ramayana in a way that suits modern times and has been accepted by a large number of people".
Hearty congratulations to Dr V N Krishnachandran and to all involved  in the Dept of Computer Applications